Record multiplier on Stake Casino's Mines game when broadcast on Twitch
Saturday October 23, 2021 during a Twitch stream, the biggest multiplier ever achieved at an online casino was achieved. It was on the Stake casino original games "Mines" that this incredible multiplier occured. The record was achieved after the bet was multiplied 5,148,297 times. That bet was 0.04€ which awarded the two streamers "Kefun" and "Teufeurs" a very nice 205,471.90€win.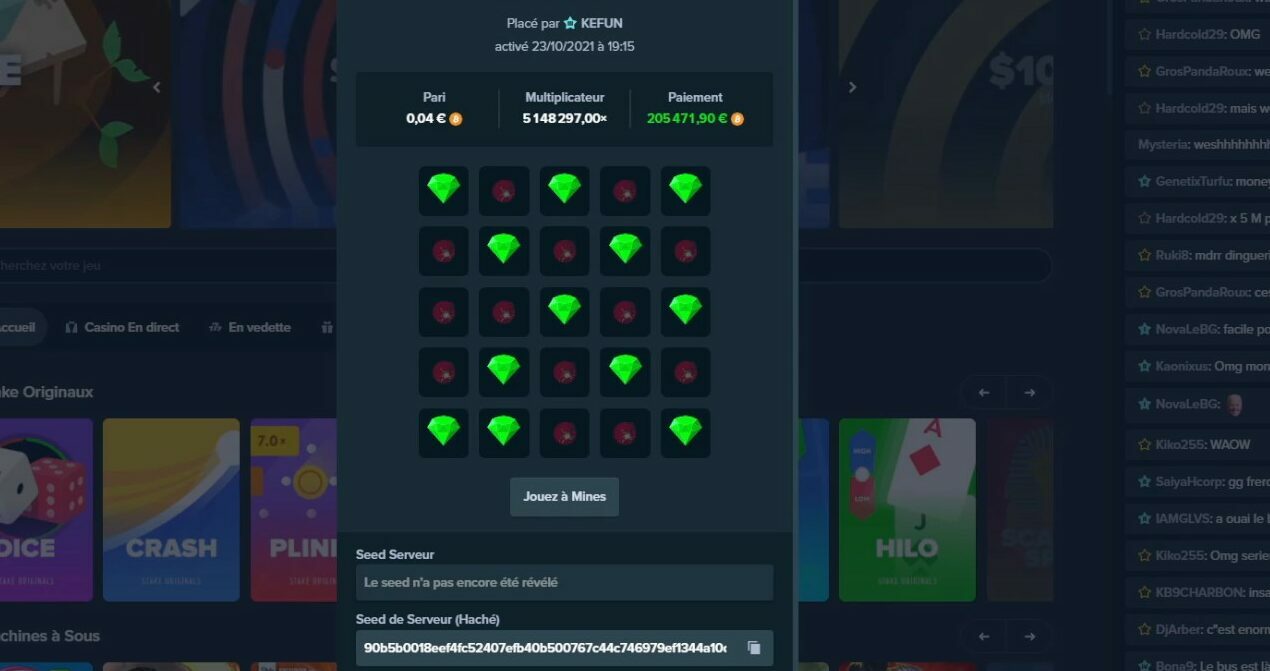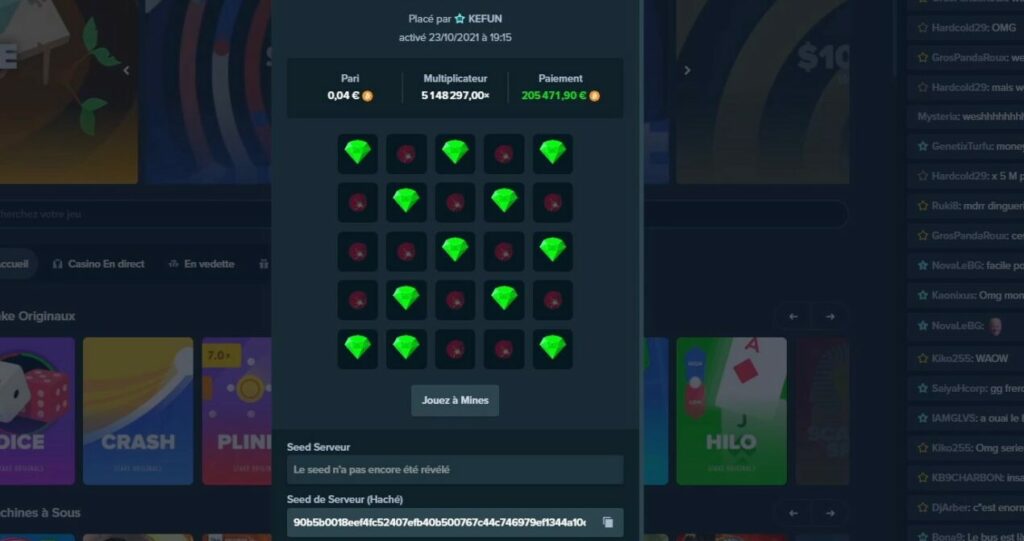 On Casinozer enjoy a 100% up to 500€ + 50 free spins welcome bonus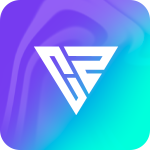 100% up to €500 + 50 free spins
Special Offer
How to play Mines?
Mines is a game played on a grid. Depending on which casino you play the game the symbols will change but the gameplay remains the same. You have to reveal as many winning symbols (diamonds here) as possible before revealing a mine/bomb. When it is revealed the game stops and you lose your bet.
You need to avoid the mines as long as possible to increase the winning multiplier.
You can stop playing when you want, and take your winnings.
As soon as a bomb is revealed, the game is over and your bet is lost.
If you set up the game to have a lot of bombs, the multipliers will increase faster. You take more risks, for a bigger potential reward.
Claim your 100% up to 500€ bonus + 20 free spins on Wild Sultan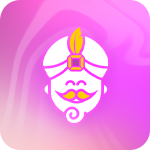 100% up to €500 +20 free spins
Special Offer
Claim a 120% up to 1 200€ welcome bonus on Tortuga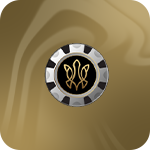 The biggest win multiplier ever on an online casino
It was during a stream on Twitch that this multiplier was hit. It was streamer KEFUN who did this on the Teuf's Twitch channel. As a reminder, it was on Stake original game "Mines" that this incredible but true win happened. KEFUN was playing Mines in automatic mode, with a lot of mines.
Watch the clips of their reaction
In this first clip you can see the difference in balance before and after the Mines hit. You can also see that Kefun has not yet realised that his balance has drastically increased at that moment.
In this clip you will see Kefun's delayed reaction: exploding with joy, he also triggers Teuf's reaction.