There are countless movies with scenes that take place in a casino or at an underground poker circle. While casinos only make an apparition in some movies, it is the centre theme of others. Today, we will present you what are, in our opinion, the 8 best movies about casino and gambling.
This selection of movies is in no particular order, as these would be too hard to rank. Some are recent movies, others are less recent, and there is even a tv show in the middle of this selection.
Casino Royale (2006), directed by Martin Campbell
We could not start this selection with any other movie. Casino Royale is a James Bond movie that came out in 2006 and where all the action takes place in a casino, at a poker table. It is also Daniel Craig's first appearance as James Bond. This episode of the British spy adventures is known not the most action packed.

This Bond movie shows the beginning of Agent 007 career, at the time he earns his licence to kill. Bond's mission is to play (and win) a high-stakes poker game against the terrorist financier Le Chiffre in order to make him go bankrupt. Le Chiffre is portrayed by the excellent actor Mads Mikkelsen. This is also the movie where Bond falls in love with Vesper Lynd. This story arc continues in Quantum of Solace, released in 2008.
California Split (1974), directed by Robert Altman
California Split is a movie directed by Robert Altman that came out in 1974. It is starring George Segal, Elliott Gould, Ann Prentiss and Gwen Welles. It is praised by some as one of the greatest film about gambling ever made.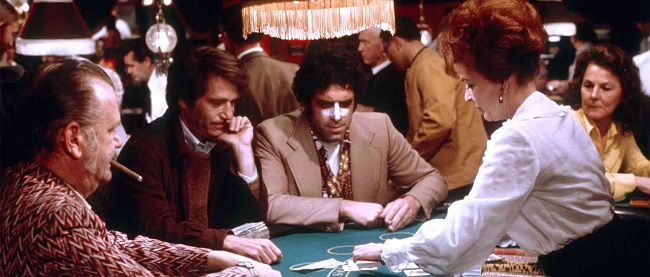 Bill Denny and Charlie Waters develop a friendship over their mutual interest of gambling after they are beaten up and robbed by someone they won against. Charlie is an experiences gambler who bet on everything: poker, horse racing, boxing… The two friends spend their time gambling. There's only one problem: they need to find money.
Rounders (1998), directed by John Dahl
Rounders is an American film that was directed by John Dahl and that came out in 1998. It is starring Matt Damon, Edward Norton, Famke Janssen, Gretchen Mol and John Malkovich. It was only moderately successful when being released in theatres. With the poker book, it became a cult movie years later.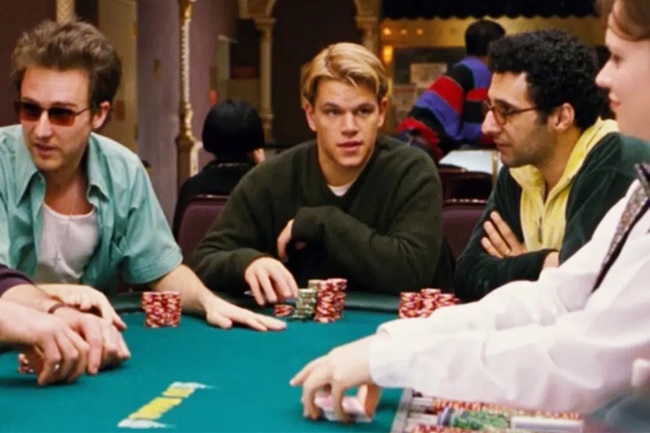 This movie tells the story of two friends who are in debt. They need to win high-stakes poker games to pay it off. These two friends are portrayed by Matt Damon and Edward Norton. A rounder is someone who travels from city to city, in search for high-stakes card games.
Casino (1995), directed by Martin Scorcese
Casino is a 1995 American film that was directed by the great Martin Scorcese. It is based on the book Casino: Love and Honor in Las Vegas by Nicholas Pileggi. It is starring Robert De Niro, Sharon Stone, Joe Pesci, Don Rickles, Kevin Pollak and James Woods. Quite a good cast, right?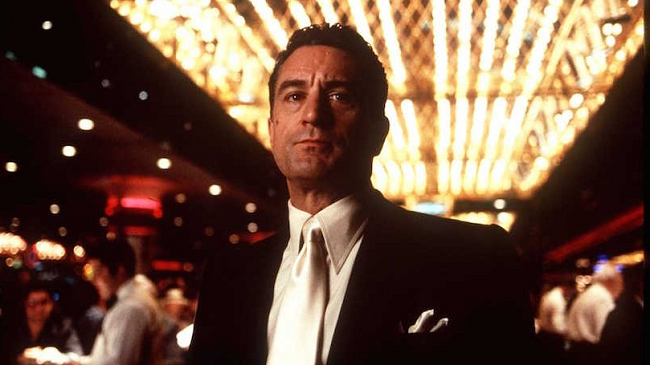 This movie tell the story of Sam « Ace » Rothsteinn (Robert De Niro) who is sent by the mafia to oversee the operations at the Tangiers Casino in Las Vegas. Her manages everything with an iron fist. The movie shows how Sam operates the casino, the difficulties he encounters, how the Mafia is involved, and the degradation of his relationships and standing.
Las Vegas (tv series)
If you love playing casino games and want to see the backstage of a casino, you will absolutely enjoy watching the tv series Las Vegas. It has 5 seasons and aired from September 2003 to February 2008. With a total of 106 episodes that are 42 minutes long each, you are in for quite a long ride.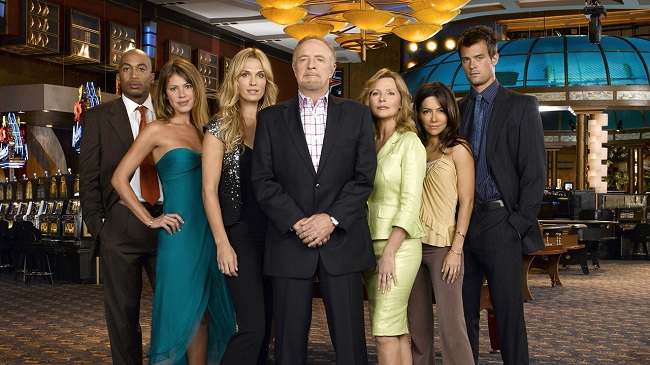 This comedy-drama television series was created by Gary Scott Thompson and takes place at the Montecito, a fictional casino and hotel located on the Las Vegas Strip. The episodes focuses on the team that work here, from croupiers to casino security, and even management. The Mandalay Bay and Green Valley Ranch, two hotel casinos of the Las Vegas Valley were sometimes used to portray the Montecito.
Molly's Game (2017), directed by Aaron Sorkin
Molly's Game is a movie that came out in 2017 and was directed by Aaron Sorkin. It is an American biographical crime drama based on the memoir written by Molly Bloom. It stars Jessica Chastain, Idris Elba, Kevin Costner, Michael Cera and Joe Keery.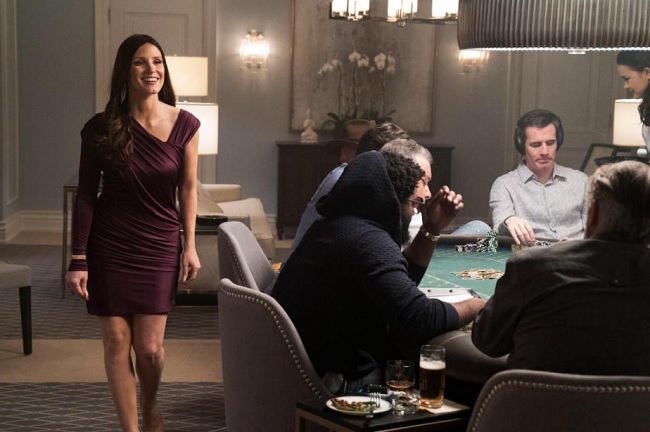 The film follows Molly Bloom, played by Jessica Chastain who runs a huge underground poker empire for Hollywood celebrities, business tycoons, athletes and the Russian mob. Her business is unfortunately exposed, and she becomes the target of an FBI investigation.
Ocean's Eleven (2001), directed by Steven Soderbergh
American heist comedy film directed by Steven Soderbergh, Ocean's Eleven was released in theatres in 2001 (yes, already 20 years ago). It features an insane cast with George Clooney, Brad Pitt, Matt Damon, Don Cheadle, Andy García, Bernie Mac and Julia Roberts.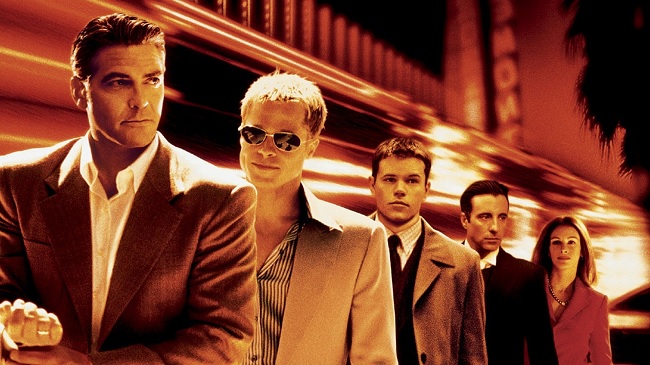 It tells the story of Danny Ocean (George Clooney) and Rusty Ryan (Brad Pitt) who are planning a $160 million heist on the casino owner Terry Benedict (Andy García). Benedict is also Ocean's ex-wife Tess (Julia Roberts) lover. This film was a huge success at the box office, and it led to two sequest: Ocean's Twelve (2004) and Ocean's Thirteen (2007).
21 (2008), directed by Robert Luketic
21 is a heist movie that came out in 2008 and that was directed by Robert Luketic. It is starring Laurence Fishburne, Kevin Spacey, Jim Sturgess, Kate Bosworth and Liza Lapira. What is nice about this movie is that it is inspired by a true story.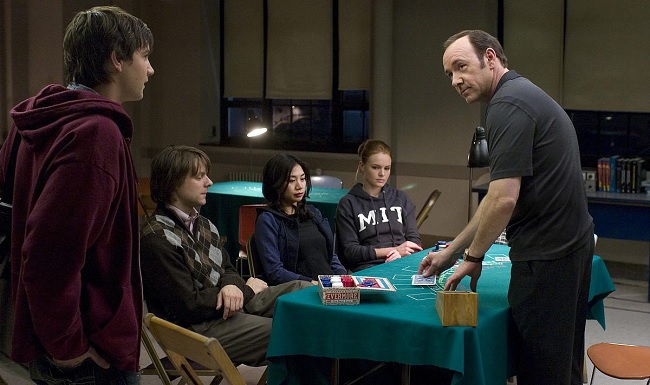 This movie tells the story of a MIT teacher that built a blackjack team with his most talented students. Together, they use card counting and covert signalling to increase their chances of winning at blackjack tables. They are using the "Hi-Lo" system to count the cards.